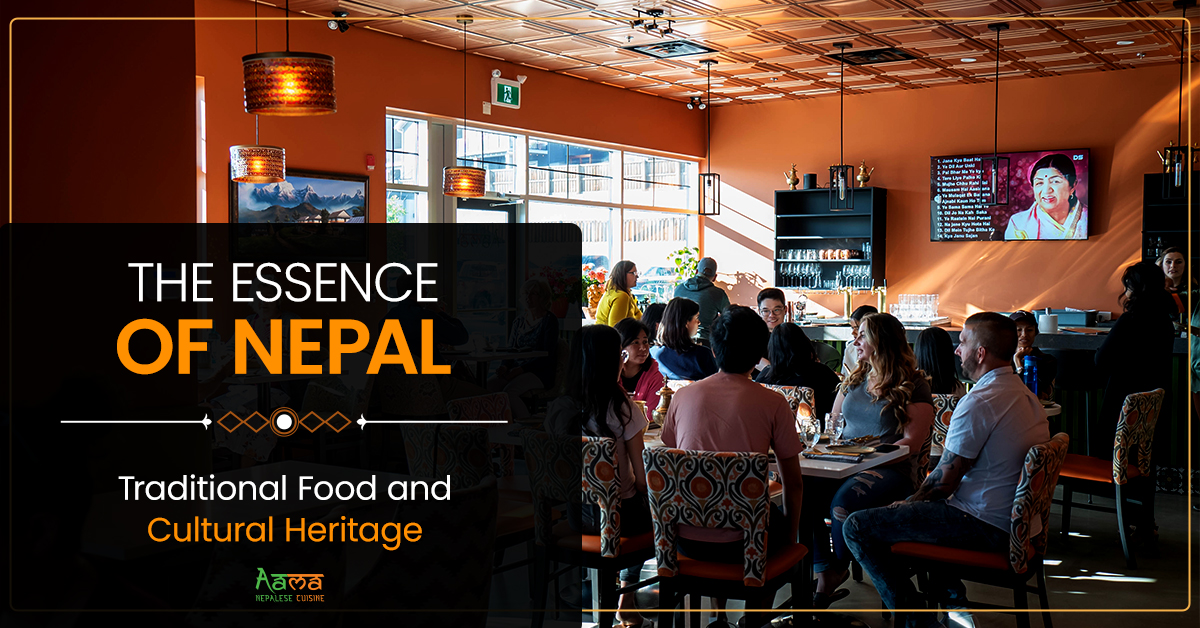 A reflection of the country's diverse ethnicities, geography, and climate, Nepalese food culture has evolved over time to become a beloved part of the country's identity. In particular, the traditional foods that feature prominently in Nepalese celebrations and festivals are a testament to the country's vibrant cultural heritage. From the spicy and tangy momos to the sweet and creamy milk-based desserts, Nepalese cuisine offers a delectable array of dishes that are sure to titillate your taste buds. With their deep cultural and religious significance, these traditional foods add flavor and meaning to the festivities, making them an essential component of Nepalese celebrations.
So, join us on a journey of culinary exploration as we uncover the role of traditional foods in Nepalese celebrations and festivals, and discover the cultural significance that they hold.
Sekuwa
Sekuwa, a Nepalese dish made with marinated and grilled meat, is a staple in Nepalese celebrations and festivals. The tender and juicy meat, often served on skewers, is marinated in a blend of spices and herbs, giving it a unique flavor that is sure to tantalize the taste buds. At Aama Nepalese Cuisine, we pride ourselves on our extensive menu of traditional Nepalese dishes, and our goat sekuwa is a standout item. Marinated in a blend of spices and herbs, including cardamom, cinnamon, and cloves, which give it a unique and aromatic taste. The dish is cooked over an open flame, which adds an extra layer of smokiness to the meat. In Nepalese culture, goat meat is considered a delicacy, and our goat sekuwa is a testament to its unique and delicious flavor.
Kheer
Kheer, also known as rice pudding, is a beloved dessert in Nepalese cuisine that holds great cultural and religious significance. On the 15th of the Nepali month of Shrawan, a day is marked as "Kheer Khane Din" in the Nepali calendar, where families prepare and offer kheer to the deities before enjoying the sweet delicacy themselves. This dish is also a popular choice for religious rites and celebrations as it is considered a sacred and pure cuisine.
As a premier destination for Nepalese cuisine, Aama Nepalese Cuisine is committed to serving our customers only the most authentic and flavorful dishes, such as our delicious kheer. Our kheer is made with the finest ingredients, offering a creamy texture, garnished with almonds, raisins, and pistachios, adding a delightful crunch to the heavenly dessert.
Sukuti
Sukuti, or dried meat, is a popular Nepalese snack that is often enjoyed during festivals and celebrations. The meat is typically marinated in a blend of spices and then sun-dried to give it a unique flavor and texture. Come indulge in the irresistible taste of Nepalese Sukuti made from tender goat or yak meat at "Aama Nepalese Cuisine." Our skilled chefs use a secret blend of spices to create this popular snack, making it a must-try dish for anyone looking to experience the authentic flavors of Nepalese cuisine.
Yam
Yam, a staple in Nepalese cuisine, holds a special place in Nepalese festivals and rituals. During the Sankranti festival, yams are boiled in advance and consumed on the first day of the Magh month, along with ghee, chaku, and sesame laddu. As the old Nepali saying goes, "Poushko pakya, Maghma khanya," which translates to "boiled in Poush and eaten in Magh." The yam's mild flavor and starchy texture make it a versatile ingredient in Nepalese cooking, and its importance in Nepalese culture cannot be overstated.
For those who wish to savor the flavors of traditional Nepalese food, Aama Nepalese Cuisine offers a range of delectable dishes, including yam fries. Our yam fries are crispy on the outside and soft on the inside, making them a perfect snack or side dish. Paired with our homemade sauces and dips, our yam fries are a must-try for anyone looking to experience the unique flavors of Nepalese cuisine. Come visit us at Aama Nepalese Cuisine, one of the best restaurants in Cochrane and indulge in the rich and diverse food culture of Nepal.
Himalayan spiced tea
There's nothing quite like the comforting warmth of a cup of Himalayan spiced tea, especially when it's served with a generous helping of butter. Made with a blend of aromatic spices and served with the perfect balance of milk and sugar, this delicious drink is the perfect way to end any meal. Don't miss out on this one-of-a-kind drink, perfect for any occasion. Come and join us today!
Experience the Rich and Diverse Food Culture of Nepal at Aama Nepalese Cuisine Today!
The rich diversity of Nepalese food culture is reflected in the delicious cuisine that is enjoyed during celebrations and festivals. Traditional dishes such as sekuwa, kheer, sukuti, and yam are a vital part of these occasions, each holding cultural and religious significance and adding flavor and depth to the festivities. At Aama Nepalese Cuisine, we are dedicated to serving authentic and flavorful Nepalese food, including our signature goat sekuwa, creamy kheer, irresistible sukuti, and crispy yam fries. We also offer a unique Himalayan spiced tea served with a generous helping of butter, creating a comforting and unforgettable taste of Nepal. Come and join us to experience the rich and diverse food culture of Nepal!